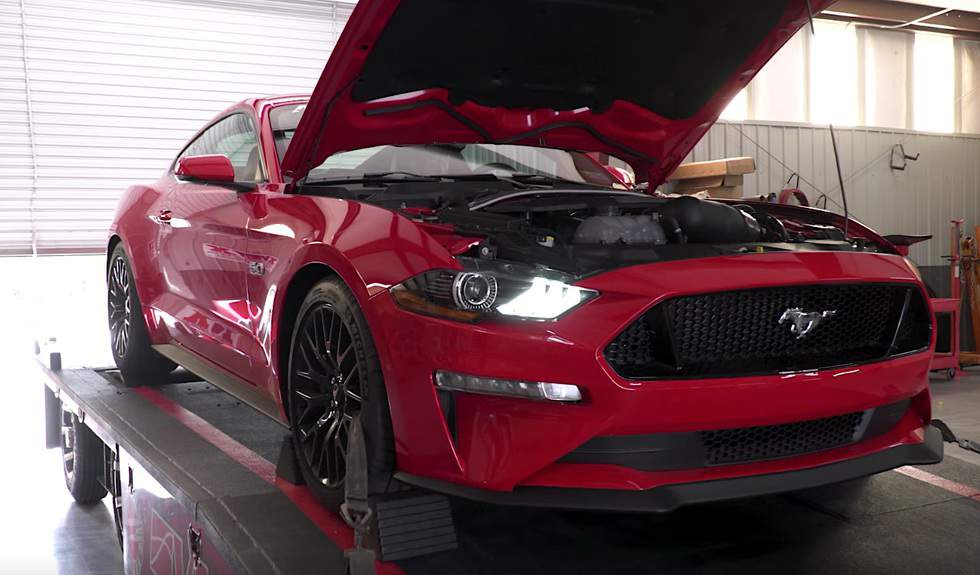 In the latest AmericanMuscle Mustang comparison video, Stephanie Wood brings AM's 2018 Mustang GT down to Florida to visit VMP Performance, showing us how we can get an easy 50HP boost with a tune and Cold Air Intake. Steph had the treat of meeting with VMP's Owner and President, Justin Starkey, and taking us behind the wheel to compare Dyno runs before and after loading a VMP Tune.
After witnessing a jump of almost 20HP from tuning alone, Stephanie and Justin went ahead and explored just how much HP and Torque we could eek out of the Coyote by adding a PMAS Cold Air Intake and really letting this 'Stang breath. The dual-stage, port and direct injection system is the best addition to the 2018 Mustang GT for tuners, allowing them to maximize all the gains- you won't want to miss all the juicy details found below:
AmericanMuscle.com is your aftermarket Mustang parts authority for late model 1979 – 2017 Ford Mustangs! We offer free shipping on everything within the US and have the best price-matching and Mustang customer service experts in the industry.
Comments