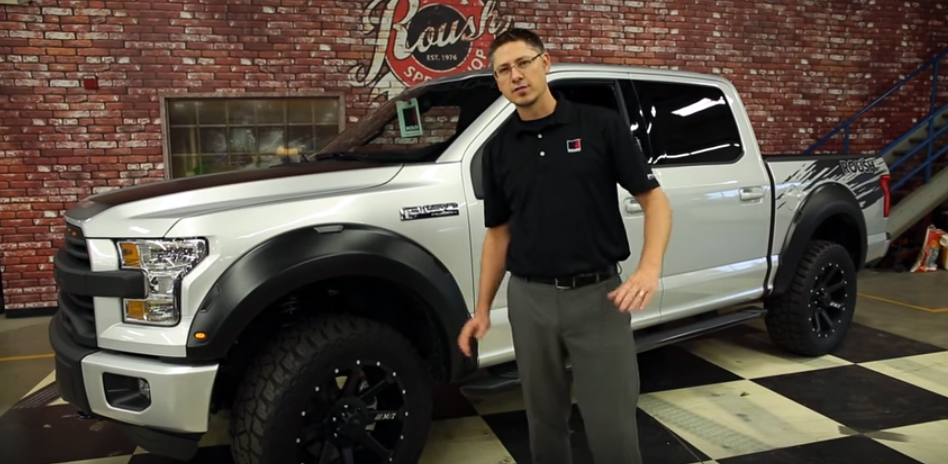 ROUSH's own Luke MacInnes gives us a rundown on what makes the 2015 ROUSH F-150 a one-of-a-kind road warrior.
ROUSH Performance is a name synonymous with aggressive, well-built, powerful Ford vehicles. But it isn't just ROUSH Mustangs that they create – meet the all-new 2016 ROUSH F-150. This new addition to the ROUSH lineup takes Ford's new aluminum-bodied F-150 truck, and enhances it with a host of body components, ROUSH graphics, a ROUSH Side-Exit Exhaust System, and interior components including ROUSH Molded Front and Rear Floor Liners from WeatherTech to keep your carpets clean, and a serialized ROUSH console badge to document the F-150's ROUSH bloodlines.
Additionally, ROUSH has teamed with FOX to equip the ROUSH F-150 with a 2.0 Performance Series Suspension System featuring Coilovers and Shocks with Boots. ROUSH 20-inch Wheels wrapped in Mickey Thompson Baja ATZP3 305/55 rubber sit in all four corners, and Locking Lug Nuts with a Key Bag are included.
Head over to the Roush Performance site here, and learn on this awesome F-150, and all other great offerings from our friends at Roush.
Comments