Some days at the track are worse than others. Like when this guy stuffed his brand-new 2015 Ford Mustang GT into the wall at Thunder Valley Raceway Park's Armageddon No-Prep weekend, thoroughly obliterating his car from the very beginning.
The Mustang spun all the way off the line, hardly making it even halfway down the strip before it ultimately loses traction. It dives headfirst into the wall in a shower of sparks.
Fortunately, the F-Body Camaro it was racing emerged unscathed—as did the Mustang driver, falling into an array of airbags.
The Mustang gets called off, then it gets hauled off, and the track has a few more reminders of danger and derring-coo.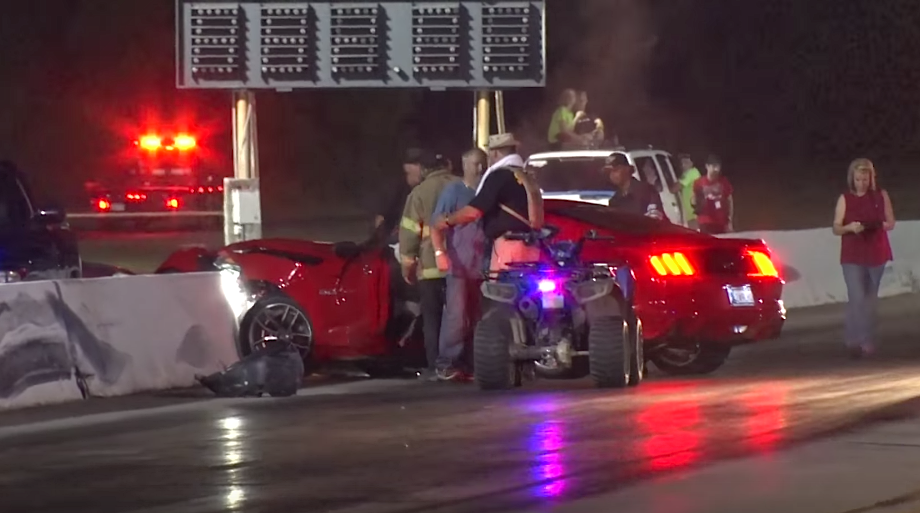 Comments