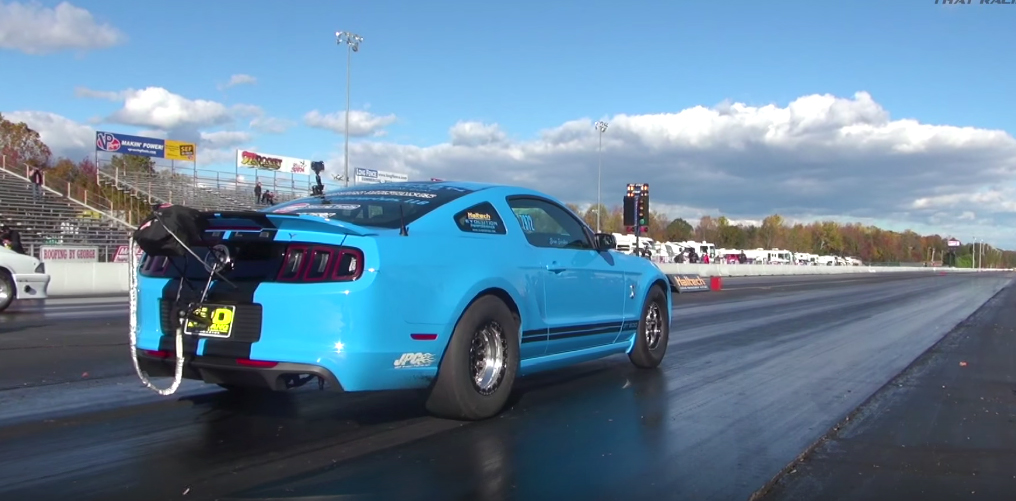 It's probably why this insane Shelby GT500 is nicknamed "The Devil's Reject:" because not even Satan could handle that much power.
A Precision 94mm turbo (or 76mm, according to the annotation) is the source of all that power. Mated to a 355 cu. in. motor built by L&M Race Engines, no part of this car has been untouched for straight-line power. Just look at how serious that interior is.
And when it launches, its front wheels go straight up in the air before bouncing with a crash. Without wheelie bars, as we all know, that's a dangerous proposition. Even at the line it looks like it can barely reign in its own power.
Its best times are in the upper seven seconds. No easy feat, but that baby blue color is unmissable on the track.
Comments