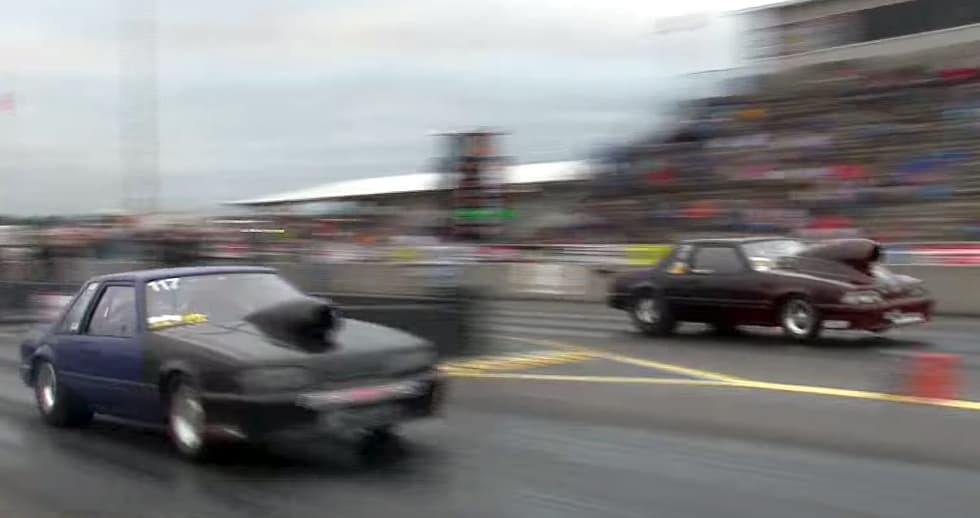 We bet driver David Measell never intended to catch so much air. But with 2,000 horsepower, and nitrous, something spectacular is bound to happen.
And that's exactly what ensued at South Georgia Motorsports Park. Watch this Mustang in the left lane go from popping a wheelie to Holy Shit Mode as it goes nearly 90 degrees on track. Fortunately, it merely scrapes the wall instead of crashing into or across it.
And, needless to say, Measell was unharmed. Check out his post-race reaction, above. He would'v gunned for 4.4 seconds in the eighth-mile, but at least he lives to ride another day.
Comments