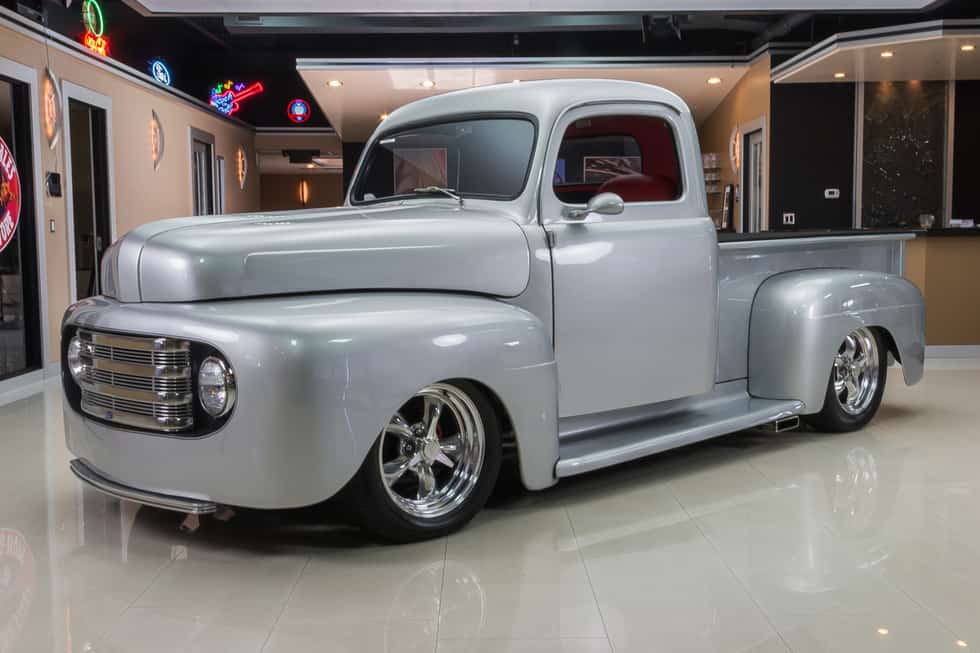 The team over at Vanguard Motor Sales always have an incredible selection of Hot Rods, Classics, Restomods… you name it, and this 1948 Ford Pickup Street Rod is no exception.
Vanguard told Coolfords that this professionally restored truck has only been driven 174 miles since the build was completed, and is stacked with several folders full of receipts and installation manuals on the build! This is one we may have to add to our garage the more we look at it.
The 48′ is powered by a 302ci V8 Engine, with an Edelbrock 600CFM 4bbl Carb and intake, mated to a Ford AOD automatic transmission, and has an 8.8 open rear end with 3.07:1 Gears.
Want it? Well of course you do, and if your budget affords it hit up Vanguard here.
Comments